Corporate Catering
Casa Bella redefines the ordinary box lunch
Casa Bella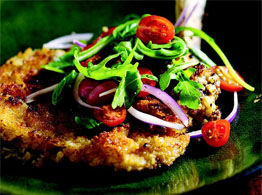 is pleased to offer distinctive lunch service to go. The same high quality culinary experience you've come to expect from our restaurant is mirrored in the expertise of our corporate catering. Whether your office event is an impromptu working lunch, birthday celebration, team building exercise or holiday get-together, our seasoned experience means we intimately understand corporate events of all kinds. Delivery available, please inquire and corporate accounts are welcomed.
Off-Site Catering Menu
Take Out
No time to eat out? Even less time to cook, but still want a terrific meal?
We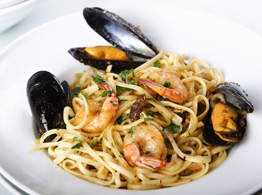 live in the same fast-paced world that you do. Everyone is busy and on the go – work, school, sports, the gym, the kids, – believe us, we know. Why settle for fast food when you don't have to? Every delicious item on our menu is available for take-out any time, any day. Simply call us to place your order and we'll have it carefully packaged and ready when you arrive. Relax and enjoy a meal that's not only delicious and fresh, but wonderfully convenient, too! Skip the drive-thru and gather the family around the table. It's our pleasure and our passion to do the cooking.
CASA BELLA RISTORANTE
Route 46 & Lakewood Drive
Denville, NJ  07834
973.627.2003
HOURS
Lunch:
Monday - Friday: 11:30 a.m. - 4:00 p.m.
Dinner:
Monday - Friday: 4:00 p.m. - 10:00 p.m.
Saturday: 4:00 p.m. - 11:00 p.m.
Sunday: 3:00 p.m. - 9:00 p.m.
EMAIL SIGN UP
Receive updates on specials and upcoming events.